Exploration Animals Summer Camp and Field Trip
August 22
@
10:00 am
–
August 26
@
4:00 pm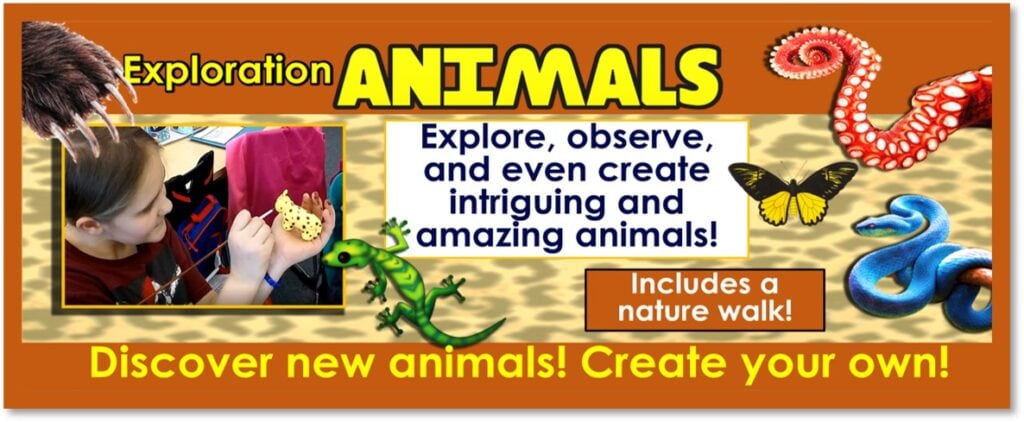 If your child likes animals, they will LOVE this camp.  We explore unique and strange ways animals survive.  We Learn about what animal adaptations, camouflage, mimicry, food webs, and more.  We play games, do activities, and even make our own unique animals. This experience also includes a local nature walk in Bridle Trails Park where we find and learn about local wildlife in the Pacific Northwest. If your child likes ART and ANIMALS, then this is the camp for them!
We will get to TOUCH actual animal artifacts and explore how animals live.
We will take an educational nature walk to explore the animals around us.
Your child will learn new Science concepts from an experienced, award-winning teacher. Jeromie Heath has created and will lead this camp. He has 19 years experience in education and is National Board Certified (meaning, he's in the top 10% of teachers in the nation). Your children will love his zany and fun ways of teaching. This is an experience that you don't want to miss!
Learn more about Jeromie Heath here: Heath Science Camps


Lunches and health snacks every day as well as the field trips are included into the package.