Zebra cake
Easy to make and looks fancy. Your kds can do it by themselves.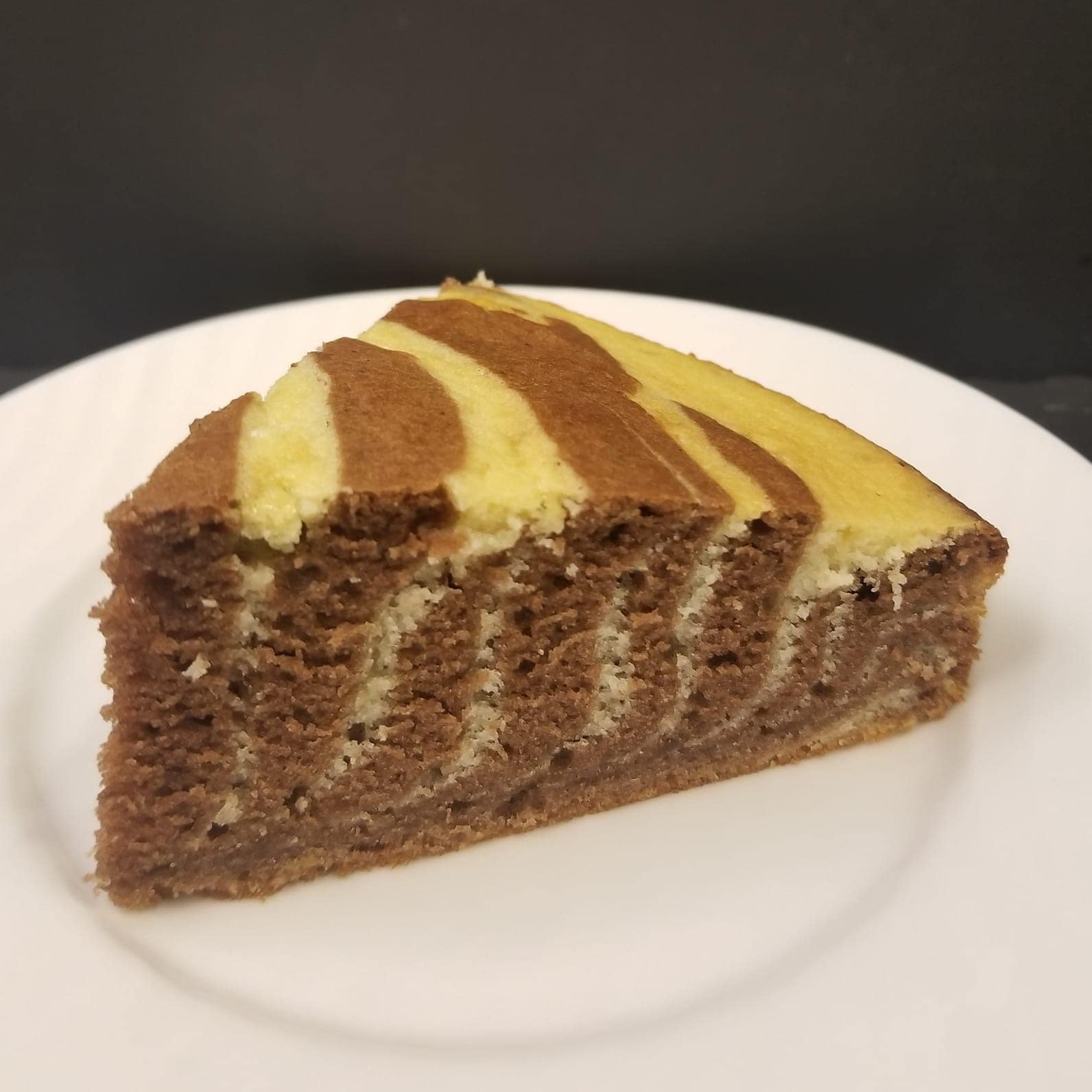 Ingredients
SUGAR — 350 g
WHEAT FLOUR — 400 g
CHICKEN EGG — 5 pieces
SOUR CREAM — 200 g
BUTTER — 100 g
COCOA — 2 tablespoons
SLAKED SODA — ½ teaspoon
Directions
Step 1

Beat with a mixer eggs with 175g sugar.

Step 2

Separately beat another 175 g of sugar with the softened butter.

Step 3

Combine all together, add sour cream, flour, mix well.

Step 4

Add soda (to repay vinegar), mix well.

Step 5

The resulting dough is divided into 2 equal parts, one add cocoa and mix well.

Step 6

The form (which will bake) grease, in the center put 2 tablespoons of dark dough, then in the middle of a dark spread 2 tablespoons of light, and so on, until all the dough.

Step 7

 Bake for about 1 hour.