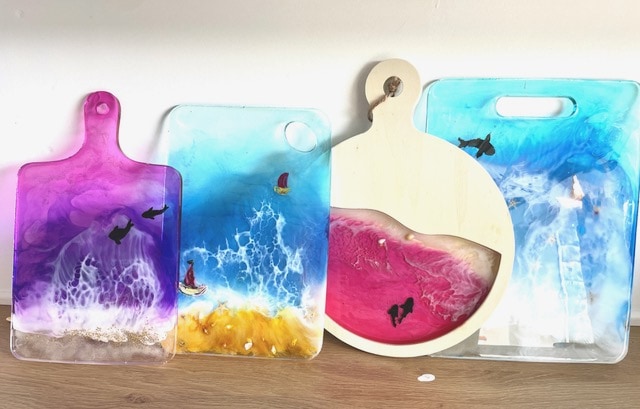 Join our epoxy and woodworking workshop for adults!
Our expert instructors will guide you through the fascinating world of epoxy, teaching you all about the tools, materials, and techniques involved in working with this versatile material.
Best of all, you'll get to create your own wooden cutting board with epoxy to take home with you. Whether you're a seasoned woodworker or a complete beginner, our small class sizes and supportive atmosphere make this workshop perfect for anyone looking to explore the world of epoxy and woodworking.
Don't miss out – sign up now!